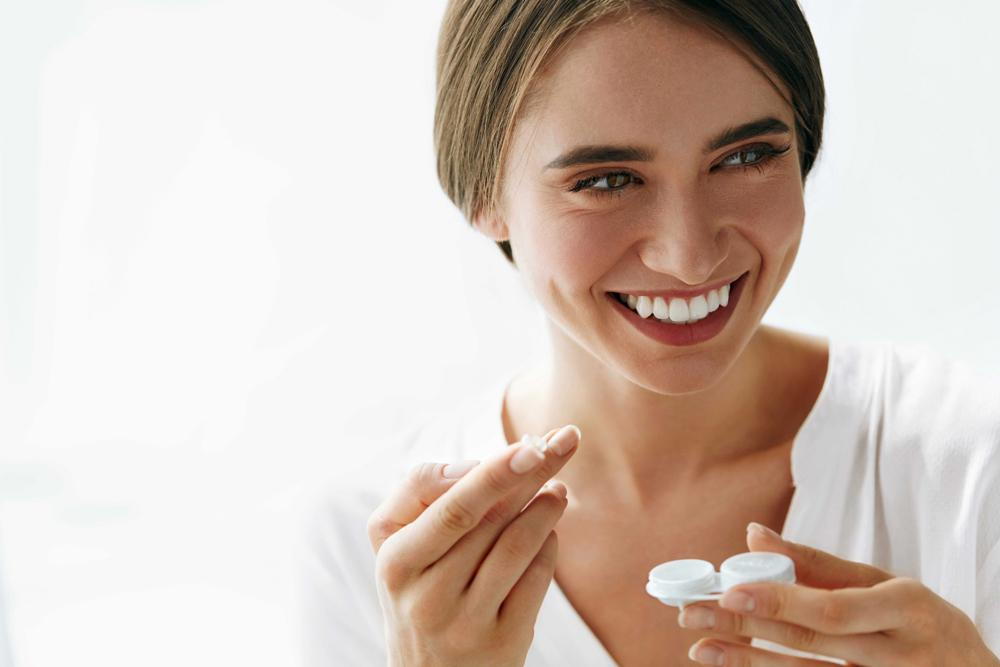 The Benefits of Contact Lenses in Stratford and Bridgeport
Why Wear Contact Lenses?
There are many reasons to throw away those frames and transition to wearing contact lenses. First of all, you get a natural field of view. There are no frames distort or obstruct vision. And unlike glasses, contact lenses do not get affected by rain, nor do they fog up. They are also excellent if you play sports or engage in other types of physical activities. Often, folks wind up with better and more natural sight compared to eyeglasses.
All around, contact lenses are freedom from eyeglasses. They offer more convenience and greater flexibility. Without a doubt, contact lenses trump eyeglasses every time. And that's why most people prefer them over eyeglasses.
Types of Contact Lenses Offered with Our Optometrist
Rigid gas-permeable (RGP) lenses allow oxygen to pass through to the eyes to maintain comfort. They are comfortable to wear and correct most vision problems. RGP lenses offer excellent vision and are available in tints.
Daily-wear soft lenses are great for active lifestyles. Like RGP lenses, they are available in tints and bifocals.
Extended-wear lenses can be worn up to seven days without removing them. Plus, they require little or no cleaning. Extended-wear disposable lenses can also be worn for extended periods of time and then thrown away. In addition, they are available in most prescriptions. You can also opt for planned replacement lenses. These lenses are replaced on a planned schedule, and you can opt for a schedule that meets your needs.
Visit Your Local Optometrist for a Contact Lens Exam in Stratford and Bridgeport
At Family Vision Center, we offer a wide range of contact lenses in different types and styles. We also perform comprehensive eye exams for contact lenses. We help our patients determine which type of contact lens is best for their vision and lifestyle.
Family Vision Center is the go-to contact lens provider for optometrist Bridgeport and optometrist Stratford. And if you already have your prescription, you can enter it using our online form and order. In Bridgeport, contact us at (203) 333-2020 to make an appointment. In Stratford, give us a call at (203)377-2020 to schedule an appointment.